Colorado Lift Ticket Price Comparison | 2012-2013 Season
Prices shown below have all been been updated for the 2012-2013 ski season. These prices are valid for adult lift tickets purchased online for the 2012 Christmas holiday season (this is the most expensive time of the year to buy lift tickets). Prices will vary depending upon your vacation dates.
$79
$280
$107
$404
$107
$404
$106
$400
$99
$356
$107
$404
$84
$328
$95
$357
$94
$324
$61
$244
$46
$164
$107
$404
$114
$456
$106
$342
$106
$384
$85
$291
Discount Colorado Lift Tickets | Deals and Packages
Discounted Lift Tickets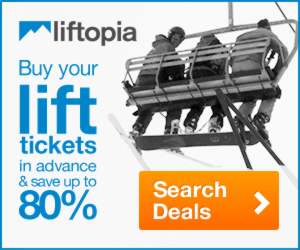 Lift tickets can be expensive but if you look around it is possible to save a lot of money when you buy your lift tickets. You can check the liftopia website for discounted lift ticket deals in Colorado; Liftopia.com. Liftopia offers discounts at most of the largest and most popular ski resorts in Colorado.
Lift Ticket Vacation Packages
One of the best ways to save money on lift tickets is to buy them as part of a lodging vacation package deal. If you book X amount of nights at a ski lodge you can earn free lift tickets. Mountain Reservations is the largest provider of lodging/lift ticket packages in Colorado. You can view the website and current lift ticket packages through this link; Mountainreservations.com.
Lift Tickets Valid at Multiple Resorts
There are two main areas of Colorado where you can by lift tickets for multiple mountains; Vail Resorts/Summit County and the Aspen/Snowmass area.
The first area consists of all of the resorts that are owned by Vail Resorts. This includes Vail, Beaver Creek, Breckenridge, Keystone, and also Arapahoe Basin (A-Basin is not actually owned by Vail Resorts). You can buy lift tickets that are valid at several different combinations of these resorts.
You can also buy lift tickets that are valid for the entire Aspen/Snowmass area. This includes Aspen Mountain (Ajax), Snowmass, Buttermilk, and Aspen Highlands. These lift tickets are valid at all 4 of these ski resorts.
Multi-Day Discounted Lift Tickets
All of the large ski resorts offer discounts for skiers and snowboarders who buy multiple day lift tickets. You can see the prices for 4-day lift tickets near the top of this page. Discounted ski passes are usually offered for 2-day, 3-day, 4-day, 5-day, 6-day, and 7-day ticket purchases.